Discovering Thyroid Solutions
The Wellness Connection has ample experience helping women with unresolved and complicated thyroid symptoms. You're invited to our FREE informational workshop to understand the cause of your continued struggles with symptoms related to a low thyroid.
Sign up today to reserve your seat. We look forward to seeing you there!
Date: Tuesday, Oct. 11th
Time: 12:30 PM
Location:
111 O'Fallon Commons Drive
O'Fallon, MO 63368

Low Thyroid and Women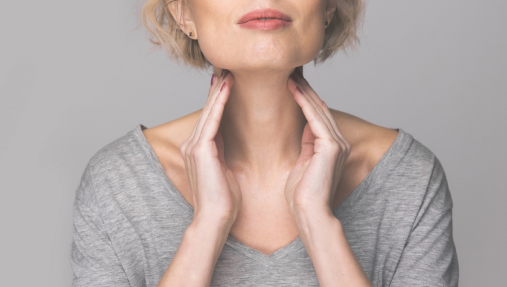 Even with "normal" showing lab tests, millions of women taking thyroid hormones may fail to feel normal again. Do you:
feel like your doctor is not listening,
fear that these problems will worsen and be lifelong,
worry that you'll consistently be fatigued,
have concerns about your hair falling out,
eat less due to weight gain issues or bloating,
wonder why you have brain fog,
and more?
If so, we are here to help! Register now for the upcoming seminar
SIGN UP TODAY

What you will Discover during this event:
Why 2 commonly underdiagnosed thyroid conditions could be why your meds aren't working.
Why your bloodwork may look normal and you still don't feel well.
Find the hidden cause of inflammation and how it can make your bloodwork look normal.
Why normal thyroid levels don't always mean optimal thyroid function.
What other tests you will need to show the real cause of why you still don't feel well.


Register below for the upcoming seminar
The Wellness Connection Testimonials
"Thanks to The Wellness Connection, I realized that I have thyroid issues. They have also helped me reduce the number of headaches I receive due to my brain injury. Thank you!"
– Rita
"I've seen many chiropractors, and this place exceeds them all. I especially appreciate how they look at my x-ray before each visit to refresh their memory about my specific needs. This is the only office that has ever done this!"
– Kelli
"We have been coming here for years and have been happy with everyone that is a part of The Wellness Connection. You will feel loved and part of the family as you work towards feeling better. Dr. Olivia's nutrition counseling has been a blessing to my husband and me. Our health has improved tremendously!"
– Mary

Advanced Thyroid & Hormones Seminar | (636) 978-0970