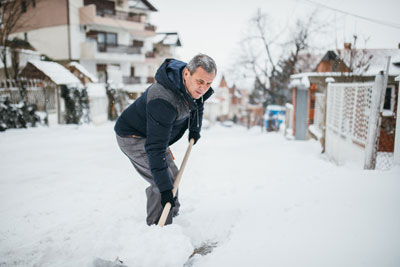 This Newsletter Includes: (click any line below and be taken directly to that topic)
Promote Healthy Connective Tissue Regeneration
December 2019 Newsletter: More and more these days we are hearing people complain about joint pain. The last thing you want to worry about during the hustle and bustle of the holiday months is the dreaded knee or joint pain!
Collagen is a structural protein found in your connective tissues like skin, hair, muscles and even your bones. As you age, the body produces less Collagen and you can begin to experience joint pain because the cartilage in your joints is starting to break down.
Benefits of Supplementing with Collagen
Skin, hair, and nails begin to grow and become healthier
Support Tendon and Ligaments
Decreases Fascia Pain
Increases Function of Cartilage and Joints
Promotes Bone Strength
If you would like to speak to a practitioner about recommendations regarding your health, click this link.
P.S: Stop by the office in the month of December and receive a special discount on Ortho Molecular CollaGEN.
Holiday Office Hours
FUN FACT: The song Jingle Bells was written for Thanksgiving and not Christmas! The song was written in 1857 by James Lord Pierpont and published under the title "One Horse Open Sleigh". It was supposed to be played in the composer's Sunday school class during Thanksgiving as a way to commemorate the famed Medford sleigh races. "Jingle Bells" was also the first song to be broadcast from space
Christmas Office Hours
Monday 12/23: 9-12 pm and 2-6 pm
Christmas Eve 12/24: CLOSED
MERRY CHRISTMAS 12/25: CLOSED
Thursday 12/26: CLOSED
Friday 12/27: 9-11 am
New Years Office Hours
Monday 12/30: 9-12 pm and 2-6 pm
New Years Eve 12/31: CLOSED
HAPPY NEW YEAR 1/1: CLOSED
Thursday 1/2: 9 am -6 pm
Friday 1/3: 9 am -11 am
Upcoming Events: December 2019 Newsletter
Click the links to register below:
Holiday Patient Appreciation Dinner: THANK YOU!
We are truly blessed and appreciative of each and every one of our patients! Being able to spend time with you outside the clinic and meet your families was the highlight of our November (and hopefully yours too!)
Patient Success Story: Tammy W
Tammy has received amazing results and she couldn't wait to share them with you!
In October of 2018, I felt like the bottom fell out as it relates to my health. I started having back issues, my thyroid was completely out of control, along with other internal issues. I made it through the holidays – barely. I saw an advertisement for The Wellness Connect that talked about thyroid health, so I called and scheduled an appointment. I had never heard of functional medicine. I just knew I was tired of doctors always changing my medication and not trying to get to the root of what was wrong. I started the program in February of 2019 and it literally changed my life! Dr. Anthony was so patient with me and took the time to listen to me and my personal health goals. When I think of the condition I was in when I first came to The Wellness Connection and how I feel today it is amazing. I have lost 20 lbs. -which was just an extra blessing! My thyroid is back on track and the intestinal issues are gone. I promise you, when I first came to the office I could hardly make myself get out of bed. No one really knows how challenging it was to simply function each day. Now, I am back to hiking with my husband, enjoying my grandkids and having the clarity of mind I need to have in order to handle my job!! To say that I am thankful for Dr. Anthony and the Wellness Connection is an understatement.
For more information on this treatment or to get help too, feel free to call the office at 636-978-0970 or email us at info@connectwithwellness.com
DID YOU KNOW?
Tension headaches occur in about three of every 3-4 adults
Tension headaches are the most common of all headaches. In most cases, they are mild to moderate in severity. Some people get severe tension headaches, and some are troubled by them for three to four weeks.
If you are experiencing headaches, including tension headaches – know that you are not alone and there is help out there! You can live the life you want (headache-free)! Call us in the month of December for a check-up and start getting these headaches under control. To schedule an appointment, click here.
In Case You Missed It (ICYMI)
Tip: Both our podcasts and vlogs are audio and visual! You can either listen to or browse and read through the show notes.
Contact us at The Wellness Connection for more information!