Trigger Point Therapy in O'Fallon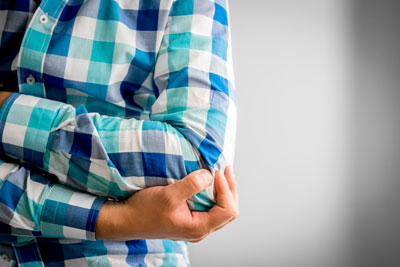 If you've been struggling with chronic pain, muscular spasms or tendinitis, you may have come across the term "trigger point therapy" during your search for relief. Trigger point injections are a popular treatment option for individuals experiencing pain and discomfort caused by overworked muscles.
These injections involve the injection of a local anesthetic agent into single or multiple muscle groups that have been compensating for an area of injury.
What is Trigger Point Therapy?
This type of appointment is a form of physical therapy that helps reduce injuries and chronic spasms. It is done by using a very small needle to inject lidocaine and Marcaine, which are local anesthetic agents, into the muscles at different intervals. This type of therapy works in conjunction with other treatments such as PRP (Platelet Rich Plasma) and cellular therapy.
Trigger point therapy is an ultrasound guided procedure that helps reduce spasm and pain in the muscles. It can help rehab injuries much more efficiently by reducing pain and chronic spasm. It's a simple, non-invasive, outpatient treatment that can be done to help increase mobility and improve quality of life for many patients experiencing chronic pain and discomfort. The injections are usually administered in a series and based on the patient's response, making them completely unique to your specific needs.
Frequently Asked Questions
Have questions about this therapy? Here are some of the most commonly asked questions that we hear often. If you have something else you're curious about, feel free to reach out!
What conditions can trigger point therapy treat?
Trigger point therapy may be used to address a variety of conditions, including chronic pain,
headaches
, neck and back pain, fibromyalgia, and more.
Is trigger point therapy painful?
Some patients may report slight pain or feel uncomfortable, but we always do our best to keep you calm, relaxed, and pain-free when carrying out a session.
Anywhere from 30 minutes to an hour, depending on the severity of your symptoms and the number of trigger points being treated.
How many sessions will I need?
The number of sessions you may need depends on the severity of your symptoms and how quickly your body responds to treatment. When you come in for your first visit, we'll be able to evaluate you in person and determine what the best course of action is.
Learn More Today
We'd love to speak with you about how this therapy could be beneficial to you! If you'd like to learn more, contact our team today to book an appointment. We can't wait to see you in the practice soon. Get started today!

Trigger Point Therapy O'Fallon MO | (636) 978-0970