The Wellness Connection Reviews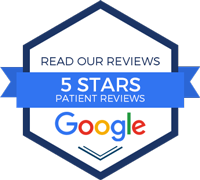 What Our O'Fallon Patients Say
At The Wellness Connection we love when patients share with us their feedback and comments after chiropractic care. Please read our patient testimonials below to see what other people have achieved through their tailored treatment plans with us.
Share your stories too! Click here to send us your feedback so that we can help to spread the word about the benefits of natural The Wellness Connection care.
For more information, or to schedule an appointment contact us today.

Positive Experience
My experience to date at the Wellness Connection has been very positive. The medical staff is top notch professional and the treatment regimen that has been provided to me has proven to be truly effective.
Beverley L.
No Judgement
It's nice to go into a medical office and not feel like you're being judged. I mean the whole reason you go to a doctor is to get better! Automatically judging a patient doesn't help anyone start off on the right path to getting healthy. I feel extremely comfortable with all the staff and especially Dr. Jason Hamed. I also now feel like this whole journey is possible and that I've finally found the right treatment plan to address my medical issues.
Laura A.
I got my Life back!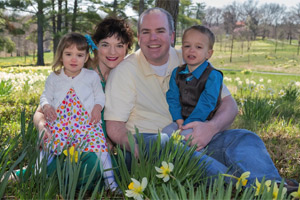 In the fall of 2013, I began having bothersome symptoms of carpal tunnel syndrome and Raynaud's disease. On a nightly basis, I would be awakened due to numbness in one or both of my hands. Anytime I would get chilled or have to hold something cold, I would lose circulation in my fingertips because of my Raynaud's disease. I had to change the way I dressed, worked out, and slept. Even something as simple as going to the grocery store would be painful. These problems with my hands forced me to cut back on something that I loved – cycling.
Read more of Stephanie's Story »
I sought medical treatment, and I saw an internist, a hand surgeon, a pain management doctor and a neurologist. I had to sleep with cumbersome splints on both of my hands every night to prevent numbness, but my symptoms still began to worsen. It looked like I would need to be evaluated for carpal tunnel release surgery. At that point, I decided to see a chiropractor.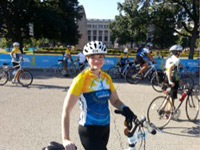 I became a patient at The Chiropractic Wellness Connection in February of this year. After just 2 adjustments, I began to see tremendous improvement in my symptoms. I no longer needed to sleep with splints on my hands. I can now go to the grocery store without having to carry hand warmers. What has been the most exciting part of this is that I'm back on my bike. I am no longer experiencing numbness in my hands while I ride.
I see the value of chiropractic care, because it has given me my life back. I'm so thankful for the treatment that I've received at The Chiropractic Wellness Connection. Thanks to the doctors' care, I am no longer considering surgery.
I appreciate the friendliness of the staff, and how every knows the names of the patients. I love how the doctors listen to your concerns, look for solutions for you and celebrate your successes. I also appreciate the timeliness of the staff.
Stephanie T.
Margaret's Journey to Wellness
Hi, my name is Margaret Peters and I would like to share some positive effects of my treatments at The Chiropractic Wellness Connection.
After repeated visits to a Gastroenterologist and several endoscopy procedures, it was discovered that I suffered from acid reflux disease. I have been on several medications for acid reflux with little relief.[
Read more of Margaret's Story »
Through encouragement from my husband Paul (who is also a patient here and attained relief from back issue) we decided it was time for me to try chiropractic care for my symptoms. Believe me, I was really skeptical at first, the thought of someone manipulating my bones scared me.
I have been going to The Chiropractic Wellness Connection since December 2014 and believe me, the manipulations are already beginning to show improvements in my back and especially my acid reflux. For anybody that has ever experienced acid reflux symptoms, it can be unbearable. There are so many things you cannot eat and then when you think you have figured out what you can eat, something will throw it off.
Because of my treatments at The Chiropractic Wellness Connection, I have been able to stop my prescribed medications. Even my primary care doctor was encouraged by the improvement with this particular problem.
I am eternally grateful to the staff at The Chiropractic Wellness Connection. All of them are very pleasant to talk to and made me feel very comfortable during my treatments and visits.
Right now I am working with Dr. Olivia Joseph as well, who is helping my acid reflux with supplements to help the digestive area. Hopefully I will be able to attain a higher chance for a successful decrease in acid reflux.
Thank you so much Dr. Jason Hamed, Dr. Matt, Dr. Olivia Joseph, Dr. Whitney and the entire staff at The Chiropractic Wellness Connection.
Margaret P.
Jetta's Journey to Wellness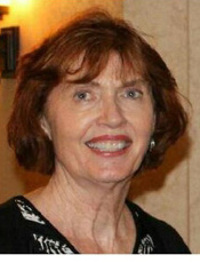 The most important life lesson I have learned in my 75 years on earth is: Everything happens for a reason!
Last fall my daughter, Nancy, invited me to accompany her to a Wellness Connection workshop. I was extremely impressed with the presentation and the possibilities for improvements they offered for me. After meeting with Dr. Jason and outlining a course of action to work on a better wellbeing, I began my treatments.
For years I've suffered from chronic lower back pain, neck pain, neuropathy and lymphedema in both feet and legs. My balance was off causing falls and even a fractured left wrist. For the past year I've been using a cane to prevent further falls.
After three months of treatment, I no longer woke up with a back ache every morning. My chronic sinus condition is vastly improved. Two weeks ago, while standing on the vibrating platform, I was thrilled! I was actually having feeling in both legs (feeling that started in the bottom of my feet and went all the way up to my hips). This was a sensation that I haven't had for over ten years!
My cane is no longer needed on a daily basis.
Not only do I feel better but my progress report showed tangible proof of the improvement in my body. My upper neck and spine are vastly improved. And with future treatments already scheduled, I am confident that more improvements will come.
The staff at Wellness Connection are not only well trained and competent, but passionate about improving the lives of their patients. They are on this journey with you.
It was destiny (it happened for a reason) that I attended the presentation that is changing my life.
Thank you all!
Jetta M.
I am a "loser"! A big one!
Since I began my journey at The Wellness Connection I have lost 30 pounds. Yes, 30 pounds in 12 weeks!
While I am enjoying venturing into the area of my closet formerly known as 'The Bermuda Triangle of clothes I will never fit into again,' I can honestly say it is what I have GAINED that I am the most excited about.
But first things first, I know if someone was trying to convince me to become change their life as well, I would want to know a thing or two about that person. So who am I? I am a person who was very good at making excuses and never putting me anywhere near the top of my priority list.
My husband is in the Navy and currently stationed in Norfolk, VA while I am here in Missouri still trying to sell our house so our family can finally be together. I have 27 children; four of those gorgeous children are my own. (John is 8, Daniel is 7, Zachary is 5 and Emma will be 2 next week.) The other 23 are my first graders whom I love adore and worry about as if they were my own. Four babies in eight years led me to become familiar with the word obese as well as the plus size section of every store. And with four kids to take care of by myself as well as a full-time job and taking care of my home – I was convinced I would always be that person. 'I don't have time to workout or eat healthy are you kidding!' Have you ever tried to get four kids up and ready and in a vehicle? Believe me when I tell you it could be an Olympic event! And most people didn't argue with my excuses. I heard 'I don't know how you do it,' a lot. My typical response to how are you doing was usually, 'I'm still breathing.' But all the while, I am miserable. Lost. Exhausted. Who is this person in the mirror? I didn't even recognize myself, so most days I chose not to even look at my reflection. Okay – so now you know a little bit about 'me.'
Fast forward a little bit and my good friend, and current life coach Gina said, 'Hey, I'm doing this weight loss thing you should be on my team.' So I think, why not? It will get me out of the house a couple of times a month and I'm pretty sure weighing in in front of a stranger will motivate me to lose a little weight. I will never forget the first time I weighed in. I started making jokes and putting myself down right away and Dr. Jason stopped me point blank and made me promise to stop saying negative things about myself. Talk about putting me in my place, he sounded awfully familiar. He sounds like me! I never allow my students to say can't, let alone put themselves down. I was teaching my students to never give up, that anything is possible, and to not make excuses, yet I was not applying it to my own life.
I wasn't, but now I am. Remember when I said I was more excited about what I have gained? Well, I wish I could really explain it, out into words that would motivate anyone who heard or read it to change their life. But, it is nearly impossible to summarize how a few little changes in a few weeks can make such a profound difference in your life. Every time I came to a appointment I 'gained' something. Knowledge, motivation, inspiration, and confidence. Every time I made a change in my actions or even in my thinking, it was like tossing a pebble in a lake – even though they were tiny, the ripples went on and on multiplying and eventually creating a wave of excitement and success. So, when someone stops me in the hall and says. 'You look so awesome! What are you doing?' I am often at a loss for words. How can you possibly sum this program up in a few words? Well, I changed the course of my life – if you have a couple of hours I can explain it to you. My favorite is when my kids say, aren't you done with that diet thing yet? Or, why are you still exercising? I hope my grandkids say the same things.
I would like to say thank you to Dr. Jason, Dr. Bryan, Dr. Olivia, and Dr. Whitney. And congratulations! If it was your goal to inspire and empower people to change their lives – mission accomplished! Your hard work, dedication, and endless enthusiasm have paid off. And thank you to Gina, who keeps me positive with endless encouragement and puts up with everything from my phone calls from the grocery store to my daily crisis. Thank you for letting me be a part of your 'team.'
Jenny G.
Third time a charm thanks to The Wellness Connection!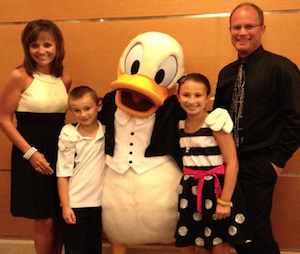 We finally got our magical Disney vacation the third time around thanks to The Wellness Connection.
They have done more for my recovery in three months than 10 months of care under a primary doctor, neurologist and physical therapist.
With the assistance of all the staff at The Wellness Connection, they have helped me and my family go from a nightmare of pain and suffering after a car accident to starting to give my children their Mom back!
And before I tell you my story, I want to spread the word to everyone that will listen that if you or a loved one is ever in a car accident, get checked out by a chiropractor as soon as possible even if you don't feel like at that moment you need it. Learn from my story!
October 9, 2013 was to end on a magical note. My 9 year old daughter and I went for a pedicure 3 days before we were boarding a plane to Walt Disney World, a trip we had been planning for over a year. We were heading home and excited about the Mickey ear designs on our toes. After sitting at a red light at a major intersection a mile from home and chatting about our trip, the light turned green and I preceded through the intersection. We were crossing the last lane of five when I heard a horn, immediately followed by a crunch noise and then nothing…total blackness. When I came to, my daughter was screaming. All in slow motion like a replay in a movie, I turned my head to look at her in the back seat and to my horror I saw no glass in the window, the door crunched to her leg and blood all over her face. Then I realized we were traveling backwards in lanes we shouldn't be in. With delayed reaction, I pushed on the brake and then sat in a cloud of disbelief not able to grasp what was happening.
Thanks to some good Samaritans, we were helped out of the car. The ambulance came. It felt like I was in a cloud, people were asking me questions, my daughter was still crying and I, so unlike me, was calm and quiet. When the police and ambulance arrived I only sought treatment for my daughter, yet emotionally I couldn't care for her or comfort her. I was just there, trying to grasp what was happening but in a fog. No one, not the paramedics, police or doctors in the ER suggested I get checked out myself. I remember the tow truck driver looking at me and saying "lady, someone is watching over you. You're lucky you're walking away from this from the looks of your car". Really? If this was so, wouldn't someone, anyone that sees this stuff everyday say to me to get checked out?
I couldn't think clearly in the days to come. We went on the vacation and spent a good amount of time in the room. I continued to get worst. Headaches started coming on strong and intense muscle spasms that no amount of ibuprofen would dull. I have little memory of the very expensive not so magical vacation.
Three weeks later I finally went to the primary care doctor for help. I didn't know where to turn. Several people said go to a chiropractor. But I had never gone before and I was terrified of the thought of getting adjusted. The doctor diagnosed me with a concussion and muscle spasms. She gave me muscle relaxers to calm the spasms, sent me to physical therapy and to a neurologist where this doctor prescribed pills for the concussion. All these things were Band-Aids. And I had reactions to each medicine prescribed. So brilliant Patty, still in a mental fog, decides to go it alone! Time heals everything, right? Not!!! More trips to the neurologist, over 2 months of physical therapy which eventually helped the muscle spasms but still 24/7 headaches and migraines in full force.
now with nausea and even vomiting. By this point I was sent to a neuropsychologist to check for permanent brain damage. Still there was no movement in the healing direction. More months go by. I planned a short trip to Disney World to make up for the first disappointing trip my kids experienced. About a month before trip two my muscle spasms were back. By now I was learning to live with the headaches/migraines. Determined to make this trip magical, I fought through the pain and again, mean Mom was back and trip was soured because I couldn't stand to ride in the car, walk in the park or even play in the pool.
By the time we got home I was in so much pain and then I looked in the mirror. What a scary picture I saw looking back at me. My shoulders were two very different heights. So back to the neurologist and another MRI and this time instead of pushing pills because we already battled that I wasn't doing the pill route, she said 'the only person I think can help you at this point is a chiropractor.'
Now, I think to myself…why didn't I listen to all those that told me this in the first place. At this point I was almost 10 months post-accident. Not only was damage done to my spine 10 months ago, now I have 10 months of deterioration and scar tissue. Had I listened I most likely wouldn't have gone through so much pain for so long.
The next day I was reading an article in the paper for The Wellness Connection and Dr. Jason's directness impressed me. His passion came through the words he said. He believes in addressing the problems and a natural approach that matched my beliefs as well. So I called and Nicole answered. She had such a warm inviting voice and took the time to answer all my crazy questions. I was worked right in and Dr. Matt & Dr. Brian walked me through every step and explained why the injuries were where they are at and how they could help me. I was in a very dark place during this time and the pain was even more than I thought. As I was starting to see progress I became embarrassed of how crazy I had acted and then I saw Dr. Whitney for several of my treatments. She had an understanding and compassion that put me at ease.
She took the time to listen, give a hug here and there and sometimes just a warm smile that was just enough to keep me pushing on. I can never thank her enough for just being that listening ear and standing by me for that few extra minutes when the tears overtook me. Everyone there continues to make me feel welcome even though I was a little out of my mind. Nicole, Amber, Nicki and Becky always greet me by name as soon as they see me which helps when feeling a little anxious about doing a treatment or on those days where I am having a little set back.
So here I am today, after just meeting with Dr. Jason for my 3 month review. Wow! What progress I have made with the help of everyone there. The first day I went for my evaluation I truly was in such a dark, painful place and my x-rays showed just why. Now my back has shown significant improvements. My neck area has made slight improvements and still has a good ways to go but I now have hope and am already feeling so much better. Dr. Jason has moved me to the next phase of my treatment and his encouragement gives me the faith that I am going to be completely back to me again soon.
And this is where the title comes into play. Finally this past October, my family and I departed for our third Disney trip since the accident and the third time was a charm! This trip, a cruise to the Caribbean was definitely much more magical and we hope by next year our Disney trip will be the most magical of them all and I will be completely back to my old self again.
In addition, the staff helped my daughter with several treatments even though she wasn't feeling any discomfort. However, after each treatment she said she could feel a difference and it felt better. She has recovered from the accident and is doing quite well but is eager to have her Mom back the way she was pre-accident.
I owe so many thanks to the entire staff at The Wellness Connection. Everyone at this office is so special; Dr. Jason, Dr. Whitney, Dr. Matt, Dr. Bryan, Dr. Olivia, Nicole, Becky, Nikki and Amber and they all take such special care in each person that walks through their doors. I know we still have a long journey together but many heartfelt thanks to your smiles and words of encouragement. With each of your help, I have the faith and the strength to continue on and achieve my goal of getting my life and my family back to our happy place.
Patty B.
The Risse Family's Journey To Wellness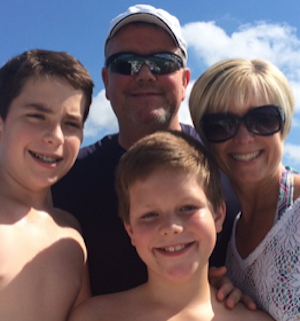 Our journey began when I considered chiropractic care for my severe plantar fasciitis. The Wellness Connection was highly recommended by several of my friends.
I began treatment with Dr. Jason in October 2013. Throughout the treatment process he helped me physically, as well as mentally and spiritually. He knew my injury had caused major changes to my active lifestyle and understood the emotional challenges that accompanied it.
During each visit he provided the encouragement and support I needed, along with the best treatment plan.
As I began to understand the importance of chiropractic care, I knew our entire family needed what The Wellness Connection had to offer.
This past summer my two sons, Owen (14) and Isaac (11), both active hockey players, began their treatment. They immediately noticed a difference in their posture, breathing, and overall performance on and off the ice. They look forward to their adjustments, especially after a hard practice, and can't wait to share their recent accomplishments with Dr. Jason. As a mom, I love the positive affirmations and advice Dr. Jason gives my boys regarding physical activity, wellness, and accomplishing their life-long dreams!
My husband was the last one to begin his treatment and a little more reluctant than the rest of the family. However, after his first adjustment he noticed significant changes in his range of motion. As a person living with the effects of Multiple Sclerosis, Marc has noticed a decrease in the numbness in his hands, which had bothered him for many years. Marc also enjoys his conversations with Dr. Jason and appreciates the investment he has made getting to know our family on a personal level. The relationships we've made with the doctors and staff at The Wellness Connection are vital to our family. We know we are genuinely cared for by amazing people with similar values and beliefs.
Our treatment with The Wellness Connection has not only made an impact on our health, but has added value to our lives!
Risse Family
An essential part of our family's healthcare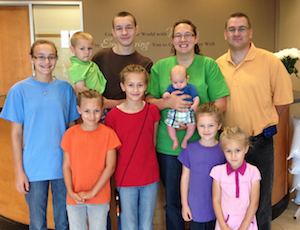 Our family started our chiropractic journey when our 6th was just 6 months old. She had developed a nasty case of croup and we couldn't get her cleared up. We had been using traditional Chinese medicine for several years and our doctor had just moved out of state.
Desperate and skeptic we followed a friend's recommendation to take her into The Wellness Connection to see Dr. Whitney. We were amazed at the difference in her after just one adjustment.
Still skeptical, we took our 2nd child in for headaches that she had been having on a regular basis. Finding the beginning of scoliosis, we immediately began having her adjusted to reverse the scoliosis. Almost convinced, we brought in our 3rd child for allergy issues. Within just a few weeks, we were seeing a significant improvement in her sleep apnea and eczema. Finally, completely convinced we began bringing all our kids in.
Read More of the Schindler Family's Story »
Within just a few weeks, we began to see improvements in all sorts of areas. Our kids with allergies were having fewer issues with their outdoor allergies. Our daughter, who once had headaches on a regular basis, now had only a fraction of the number of headaches.
Several of them who had trouble sleeping were sleeping better and were more attentive during the day. We also began seeing a difference in how often they were sick. And when we had them adjusted at the onset of an illness, the illness was often less severe and the duration shorter.
Now we use The Wellness Connection as part of our first line of defense and consider them an essential part of our family's healthcare. We've seen the difference that an adjustment or two can make in healing the body from everything from headaches, pregnancy, toddler's tumbles, ear infections to more serious things such as strep and concussions.
Schindler Family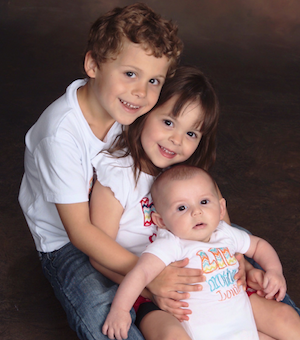 We have nearly eliminated antibiotics altogether
Since my kids have been coming to The Wellness Connection, we have nearly eliminated antibiotics altogether.
It feels so good to prevent illness instead of merely treating it.
The staff here is like family to me and I'll be forever thankful!
Logan Family
Our journey to wellness began with TCWC.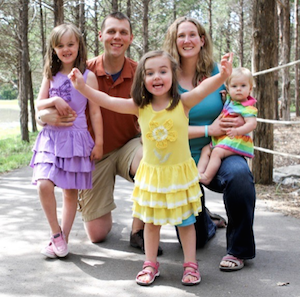 I first came with headaches, neck pain, numbness, and heart palpitations.
I was told by my MD that I would never feel 100% like myself again.
This was not acceptable to me, so I needed a natural path to healing my body.
Thank God, my husband Nate found an ad in the paper for The Wellness Connection!
Within a year I was pain free, I felt amazing. Lots of energy, no more depression and anxiety issues.
Read More of The Lee Family's Story »
Dr. Whitney helped me with my pain issues and also helped our oldest daughter Alyssa with her hip dysplasia issues.
We were so happy to have Dr. Whitney discover why Alyssa's walking was delayed and to be able to fix it in such a natural way.
When our middle daughter Riley was born Dr. Whitney knew right away Riley was having torticollis issues with her neck, and helped us with stretches to loosen her neck muscles. Our third daughter Lainey was born and adjusted within days of her birth and has slight neck tightness, but grew very strong quickly and adjustments helped her stay on track.
Dr. Olivia helped eliminate my anxiety and depression issues, I could not be happier to be off Prozac which caused me to feel like a zombie and using simple supplement such as 5-htp, Kavinace, and an adrenal supplement. I felt so happy and calm, with so much energy even as a busy mom of three.
Dr. Olivia also helped us with our oldest daughter Alyssa's attention issues. Olivia led us through adding probiotics and fish oil to our daughter's daily supplements. She helped us discover the dark circles under Alyssa's eyes were from food intolerances. We removed a long list of foods from Alyssa's diet, and thankfully today Alyssa's gut is healed and she has a clean healthy diet. Alyssa was also a very anxious little girl whose sleep was not restful. Thanks to neuroscience supplements and Dr. Olivia's help, Alyssa is a very happy relaxed little girl!
Our journey to wellness will never be finish. We will always be looking for ways to improve our lifestyle and keep our family healthy! We owe our health and wellness to the The Wellness Connection, thank you all so much for being a part of our life!
Lee Family

The Wellness Connection Reviews | (636) 978-0970