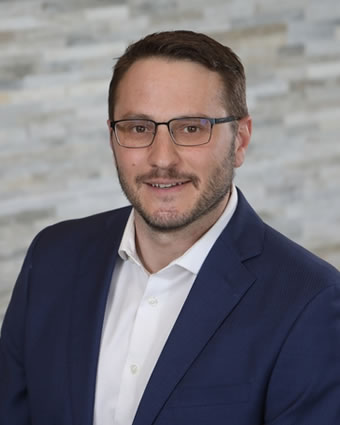 Meet Dr. Michael Saint
Born and raised in the foothills of northern Colorado, Dr. Michael had access to a wide variety of outdoor activities throughout his life. Among his favorites are camping, hiking, and outdoor pond hockey. It was a single exposure to pond hockey that piqued his interest in hockey and led him to join the competitive youth hockey circle at a young age.
He quickly learned that an active lifestyle was essential to overall health and wellbeing. With this mentality, he elected to study Health and Exercise Science at Colorado State University. While pursuing this undergraduate degree, he played on the Colorado State University hockey team and worked as a personal trainer and strength and conditioning coach.
Personal Experience of Chiropractic
During his collegiate hockey career, Dr. Michael endured a severe whiplash injury after a dangerous check into the boards. After being sidelined for almost a year and utilizing a number of different healthcare resources with little progress toward recovery, it was chiropractic care that ultimately relieved his neck pain, restored his range of motion, and improved his overall function.
It was this positive experience with chiropractic care at a pivotal point in life that led him to pursue a career in chiropractic and prompted him to move from his beloved home state of Colorado to St. Louis, Missouri where he could attend Logan University College of Chiropractic.
Along with exercise and constantly keeping his body moving, Dr. Michael knows the importance of chiropractic care and strives to maintain the progress he has made through weekly adjustments.
Our Services
Book an Appointment
Contact our chiropractic office today to schedule your first appointment with Dr. Michael Saint!

Dr. Michael Saint | (636) 978-0970