Meet Dr. Austen Killian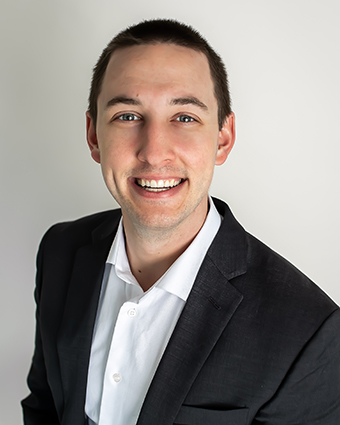 From a young age, Dr. Austen's mantra has always been to make a positive impact on people's lives. Initially considering a career in physical therapy, he found his true calling in chiropractic care.
Getting on the Chiropractic Path
After completing his undergraduate degree in exercise science from Rockhurst University in Kansas City, Dr. Austen began working as a personal trainer. He achieved the following certifications: National Academy of Sports Medicine (NASM) Personal Trainer and Group Fitness Instructor.
However, it was regular treatments from a chiropractor and a conversation with another chiropractor that sparked Dr. Austen's interest in pursuing a chiropractic career. Knowing he could help improve lives with his background in exercise science and even more through chiropractic adjustments and various therapies, he decided to pursue chiropractic school at Logan University.
Throughout his journey, Dr. Austen had the opportunity to shadow his chiropractor and deepen his understanding of the field. "From there, I knew that this was what I wanted to do. I knew I was good at it."
Joining the Practice Team
When it was time for Dr. Austen to choose a practice where he could do his clinic rotation for school, he serendipitously stumbled upon our practice. "I had to scroll through an Excel sheet that had all 50 states on it, and when I clicked on Missouri, there were about 400 different practices." So Dr. Austen narrowed his search down to the one closest to him—which of course is The Wellness Connection.
He appreciated the warm and welcoming atmosphere and our team's unwavering dedication to patient care.
Starting as a rehab tech and progressing to an exam technician, Dr. Austen embraced every opportunity to learn and grow within our practice. His hard work and dedication paid off, and he eventually became a licensed chiropractor.
Making a Difference in Patients' Lives
Certified in the Webster Technique, Dr. Austen is particularly passionate about helping kiddos and pregnant women enjoy maximum health. For him, witnessing the incredible impact that gentle adjustments can have on a patient's well-being is awe-inspiring.
He believes in the limitless potential of his skills and is constantly pushing himself to provide the best care possible. In particular, Dr. Austen looks forward to taking on more challenging cases to stretch his knowledge.
A Family Man and Major Sports Fan
Outside the practice, Dr. Austen loves spending time with his wife and their young son. "When I get home and see him after having been gone all day, he pokes his head up and points his hand at me. It's just the cutest thing in the world!"
In addition to enjoying family time, Dr. Austen is a huge sports fan. He will watch any St. Louis sports team and especially loves hockey.
Take That First Step Toward Optimal Health
Whether you want to get out of pain or feel great and want to stay that way give our practice a call today to book an appointment!

Dr. Austen Killian | (636) 978-0970