Meet Kristy Dehne, Nurse Practitioner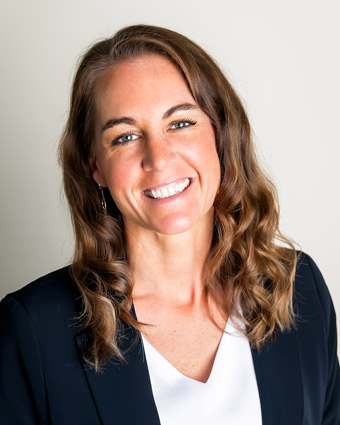 As a nurse practitioner, Kristy offers regenerative medicine therapy, specifically platelet-rich plasma (PRP) therapy and other regenerative types of joint injections, to our patients. Her primary focus is helping patients who are struggling with joint pain in various areas, such as shoulders, hips, knees, and elbows, as well as addressing plantar fasciitis in the feet.
What's Involved in Getting PRP Therapy?
The process of getting PRP therapy starts with drawing the patient's blood and isolating the platelets and growth factors through centrifugation. Using ultrasound guidance, we precisely inject the patient's platelets and plasma into the affected joints, promoting the regeneration of tendons and ligaments and alleviating arthritis and overall joint pain.
Our Services

Education and Experience
Kristy's nursing journey started with a sociology and psychology degree from the University of Missouri in Columbia. After spending several years in the business world, she realized her desire to impact people's lives positively outweighed her pursuit of financial success.
This revelation led Kristy to listen to her calling and pursue a career in nursing. She obtained a Bachelor's in Nursing from the University of Missouri, St. Louis. Then, she pursued a Master of Science in Nursing with a specialty in acute care from St. Louis University.
Throughout her nursing career, Kristy has worked in cardiology and the emergency department, where she gained invaluable experience working with heart patients and managing critical situations.
She's delighted to be at The Wellness Connection as she can make a long-term impact on patients and help change their lives.
What to Expect – First Visit
Prior to meeting each patient, Kristy typically reviews their case with our team of doctors, looking at their medical history and X-rays together. This is done to determine if the individual would be a good candidate for this service.
Once we make that decision, an individualized treatment plan is provided to the patient. The initial visit is usually longer so I can further get to know the patient holistically."
Kristy looks at factors such as their lifestyle, sleep patterns, diet, and other social habits that can impact their overall health and wellness.
During a treatment plan, each visit is an opportunity to follow up on the patient's progress, address their concerns, and emphasize the importance of a comprehensive approach to their well-being and assist in their continued progress.
Enjoying an Active Family Life
A proud mother to a young son and daughter, Kristy and her family enjoy spending time outdoors, particularly engaging in water activities. She also coaches first-grade girls' soccer and loves Pilates, her preferred form of exercise.
Get Out of Pain and Feel Great
Contact us today to schedule an appointment with Kristy and discover how you may benefit from regenerative therapy!

Kristy Dehne | (636) 978-0970