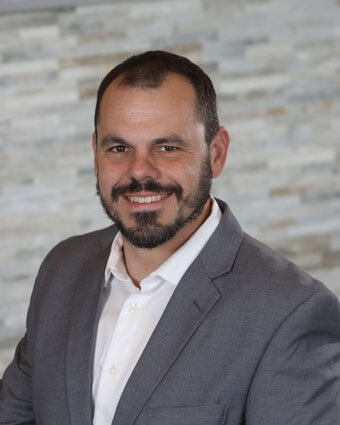 Meet Dr. Anthony Pasek
Dr. Anthony Pasek grew up in Central Florida and the Chicago suburbs.
While in high school, he started working in an Assisted Living Home and really enjoyed it which led him to consider a career in nursing. As he worked toward this goal in college he transitioned into advanced Alzheimer's caregiving.
Beyond Conventional Medical Perspectives
This led to a realization that there were major flaws with the conventional medical perspective and treatment of these residents so he reconsidered his decision to pursue nursing.
When he was introduced to Chiropractic for the first time after an elbow injury he instantly realized that the Chiropractic paradigm was exactly what he was looking for. This decision was also greatly influenced by his father's struggle with several chronic health issues.
Education and Experience
Dr. Anthony earned a Bachelor of Science in Human Biology and a Doctor of Chiropractic degree from Logan College of Chiropractic in Chesterfield, Missouri. He became passionate about Functional Medicine and Nutrition while in school and attended as many seminars as he could.
He has completed over 1,000 hours of post-graduate study in Functional Medicine, Nutrition, Neurology, and is a candidate for a Diplomate in Neurology from the Carrick Institute for Graduate Studies. Dr. Anthony has worked with hundreds of patients to manage their complex chronic health conditions including Type II Diabetes. He loves the "detective work" involved in identifying each patient's root causes and finds it rewarding to see people finally return to health after many years of illness and being failed by other practitioners.
Our Services
Outside of the Office
While not in the office Dr. Anthony enjoys spending time with his wife and young daughters outdoors going camping, canoeing, hiking, playing frisbee golf, practicing yoga, listening to music, podcasts, and public radio.

Dr. Anthony Pasek | (636) 978-0970