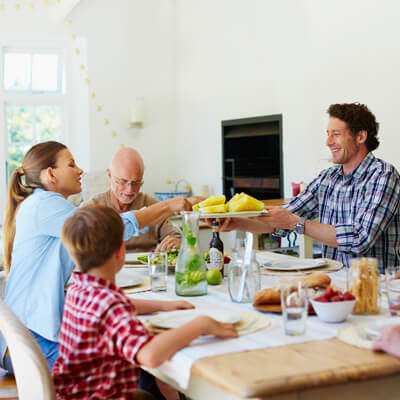 This Newsletter Includes (click any line below and be taken directly to that topic)
Have you been Holidayed?
We thought you might have… It's easy and understandable to get out of a routine when it comes to holidays. Especially when it comes to so many fun parties and sweets being served up on irresistible platters.
Put all of this is in the past, it's a brand new year and a brand new you!
Start 2020 with a Detox
Starting off the year with a Detox is a great way to move forward from the holidays and 'reset your body'. If you haven't done a Detox before, no worries – we have all the resources you need!
Stop by the office to purchase your Ultra Clear Plus PH. Not only would we be excited to see you, but we have FREE goodies to go with your Detox.
No worries if you are not local! For your convenience, click here to purchase your Detox kit online (And yes, you get FREE goodies too! Keep scrolling…)
Now Offering a New Solution to Pain: Regenerative Medicine
Starting on January 14th, 2020, we will be bringing a new solution to your joint pain! With regenerative medicine procedures you can not only eliminate your pain but repair, rebuild and heal the problem area.
DID YOU KNOW? Regenerative Medicine products are designed to restore your injured and painful area to as close to normal as possible.
If you are interested or know someone who might be, you are invited to join Dr. Jason Hamed on January 14th at 12:15 pm in our office for a FREE seminar. Registration is required by simply calling the office at 636-978-0970.
Eric V: Patient Success Story
Check out Eric's personal and exclusive interview below. He went from feeling like he wasn't going to enjoy any of his holidays because of the excruciating pain he was in, to 'feeling the best he ever has'. Eric, it has been a true pleasure getting to know you and we are thankful for your smiling face every time we see you!
Eric:
Well, October 20th, 2019 I experienced a back injury and then I could tell instantly when I had this one that it was severe. It was different than the previous injuries that I had before because I had this excruciating pain going down the left side of my leg and I couldn't sit down.
"I was skeptical "
I recently moved out here to Fallon and I was far away from any chiropractor that I used to go to. I know that before, that has helped me progress a lot faster. I was looking for a chiropractor and your name popped up in the Google search and I saw that you all have five stars and I was very skeptical because most people that have five stars, I'm like, who has five stars? You have like 145 people. They all gave you a five-star rating. I decided to give it a try and as soon as I walked in, I asked the receptionist, was I in the right place because this didn't look like no chiropractor I've been to. It looked more like a salon.
Everybody was at ease. I went back to the back and they had given me an evaluation. They did some x-rays and after the x-rays, they noticed that my skeleton was really crooked. They also weighed me in the weight was not portioned evenly. It's almost like I was leaning the whole time that I was walking around and I didn't notice it. They were coming up with a plan, and they sent me home, and I was supposed to come back the next day.
"I was shocked!"
Before I even reached home, Dr. Michael, he gave me a call and told me that just by the x-ray's that he was looking at, he needed me to get an MRI. He was able to schedule the MRI, which I was shocked because I asked him, are you sure? Because when I went to the doctor, they were like, they had to wait for my insurance and I'm just sitting around waiting to get better.
They introduced me to Spinal Decompression
They initially took the incentive that told me that they could schedule the MRI and I had that MRI like within two days. That doctor would have me sitting around for like two weeks and I still wouldn't have got any better. In two days, I got an MRI. I had the MRI and they came in to look at it and I had two herniated disks. He told me that after looking at that x-ray, he was surprised I was even able to walk.
Yeah, that's what he told me and I was like well, you know it's hurting, but I was in the excruciating pain. Like even when I tried to sit and drive, I could feel the throbbing in my leg. It was no easy task. They introduced me to this thing called spinal decompression therapy, nonsurgical therapy.
I was willing to try anything – I wanted to be able to sit down
At this time, look, I was willing to try anything because I wanted to be able to sit down. I could not sit. He showed me the machine and explained to me what it does. It helps decompress the spine. It reminded me something similar to being at other chiropractors offices that looks like a rack, what they do, and they kind of holds you upside down and twisted, but it was something more advanced. I was like, okay, well, you know, I asked him, I said, man, you sure this would be able to help me? He told me, he said, look, I'm telling you if you try it – we'll do one. Usually, it takes a few times before anybody feels any improvement, any type of difference. He said, with your condition, you know, you're going to need this. It's not going to get better on its own.
I was willing to try anything. After the first one, I actually started feeling some type of relief and I was like, okay, this is something that I need to do.
I thought they were trying to sell me something: Better Results Faster
As I was sitting down and we were going over my schedule, they said that there was a mandatory class with Dr. Jason that you had to sit down and talk to him. I'm thinking in my head, okay, here we go. They get ready to sell me something. They say mandatory. I know how this goes, so I want you to class. Very skeptical but you know, I couldn't sit down and it was a 30-minute class so I had to stand up the whole time and the whole class was as to how you can recover faster. That's all it was. He was not trying to sell you anything. All he was trying to do is give you the proper tools that you needed to speed up your recovery.
He was talking about diet and the sculpting kit and these are things that you absolutely have to do if you want to get better. I never knew that certain foods dehydrate you. The whole thing with this procedure that was going on, it was stretching you out and as your body stretches, it really does draw all the water in from your body. You're going to be very thirsty after you do it and the whole thing to be able to get your back to get better as you got to increase the blood supply that's getting back there. It's very hard to get blood supply to your back. He explained all of this in that session or something like, okay, so I did the work.
I didn't think I would be able to sit on Thanksgiving
I came in and let me tell you, I was October 20th, I didn't think I was going to be able to sit down and have dinner Thanksgiving day. The week before the week of Thanksgiving I told them. I said, man, I just want to thank you all, him and Kat, I told her, look, I'm trusting you. She said, look, you're going to be fine.
I was able to sit down for Thanksgiving dinner, and I didn't think I was going to be able to sit down.
I was able to sit down for Thanksgiving
I told her, I said, look, I want to thank you. I know you probably hear this a lot of times from people, but I'm telling you, for me, I was skeptical and you all gave me the chance to sit down with my family Thanksgiving day. Those are things that you often take for granted. You know, just be able to sit down and have a conversation with people. When that's taken away from you, you learn to appreciate those things.
I have never felt better in my life
Now past that, I'm doing better. I've never felt better in my life. Like I've been going through his back pain for some years and I would just do the same routine. I'll go to the chiropractor, go back to work, get hurt, do it all over again. This time I actually feel like I'll be able to stay healthy.
DID YOU KNOW?
When it comes to New Years Resolutions, 80% of people break their resolutions by January 3rd. Holy cow – don't let that be you! Here are some quick tips on ensuring that you are getting the most out of your 2020 new year's resolutions.
Be Realistic – never say never. Strive for something attainable
Plan Ahead – don't wait till the last minute to set your goals. Give yourself time
Outline Your Plan – not only should you write it down but write step by step how you plan to achieve it
Don't keep it a secret – find someone who can keep you accountable
Track yourself – from small to large successes. These things matter!
Reward yourself – treat yourself to something you enjoy when you hit a milestone
Don't beat yourself up – no one is perfect but each step in the right direction counts
Keep Trying – some of the best things in life happen when you don't give up
In Case You Missed It (ICYMI)
Tip: Both our podcasts and vlogs are audio and visual! You can either listen to or browse and read through the show notes.
Our team of doctors is ready to assist you! Contact us at The Wellness Connection for more information!