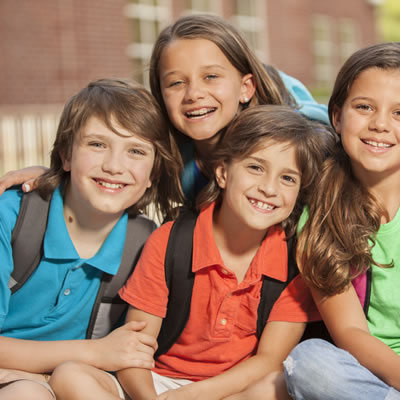 It is that time of year, summer is ending, and the kids are going back to school! Everyone is busy getting the kids ready for school by purchasing school supplies, new, cool outfits and learning to get back to a schedule. Though this school year is going to be much different for everyone, there are still things that will remain, and keeping your immune system healthy is one of them.
Immunity, health, and supplementation are hot topics of discussion right now. With kids going back to school whether that is in the classroom or virtually, keeping immune systems healthy and how to protect them is critical. There has been a lot of change in the entire world since the beginning of this year. Many have been fearful and stressed. Anxiety levels have been high, and life has been turned completely upside down. This is the time when immune system function decreases, leading to a higher risk of getting sick.
Our bodies are extremely intelligent and if we provide them with what it needs they will do the rest for us. Supplementation and food being the top leaders in providing our bodies with the nutritional support it needs.
Supporting Kids' Immune Systems
Now there are many different supplements on the market that help support the immune system, but did you know there are immune supplements that are made specifically for kids to keep them healthy? Some of these supplements that we recommend for back-to-school are made by a company called OrthoMolecular, where they have done clinical research on their products and how beneficial they truly are. These back-to-school rockstars include, SuperNutes, Orthomega Pearls, FloraBites, Imu-Max, Natranix and Kid-D Liquid Drops. Let us take a look at what these immune-boosting powerhouses are filled with!
SuperNutes: A great-tasting chewable multivitamin with key minerals and vitamins.
Orthomega Pearls: A yummy source of DHA and EPA for healthy brain development
FloraBites: Delicious, orange-flavored chewable probiotics for healthy gut flora
Imu-Max: Natural immune defense with vitamin C and organic Echinacea
Natranix: All-natural botanical blend for respiratory support during acute immune challenges
Kid-D Liquid Drops: As easy way to maintain optimal vitamin D levels to support healthy immunity
Evidence-based research
Clinical studies make a tremendous difference in whether a supplement really works. Not all supplements are made equally, but please do not take our word that these products work, let the research speak for itself. A study was conducted using Imu-Max on 430 children over a 12-week period during the winter months. After the 12-week time period the research showed that children who took Imu-Max had a significant decrease in illness. The conclusion of the study showed that 55% of children had a reduction in illness and 59% reduction in days with illness. It also showed 50% reduction in upper respiratory infections and 68% reduction in ear infections. What amazing results!
Going Back to School with Good Nutrition
Besides implementing supplements into the daily routine, it is also vital to introduce immune-protecting foods. Immune boosting foods are those filled with beta-carotene, vitamins C, D and E and zinc. Beta-carotene is a powerful antioxidant that reduces inflammation and boosts the immune system. Good sources of beta-carotene include carrots, sweet potatoes, and leafy green vegetables. Vitamins C and E are antioxidants that help destroy free radicals and support the body's natural immune response.
Immune boosting foods
Vitamin C
Red peppers, oranges, strawberries, broccoli, mangoes, lemons, and other fruits and vegetables.
Vitamin E
Nuts, seeds, spinach, and broccoli.
Vitamin D
Fatty fish (salmon), plant-based milks and supplements.
Zinc
Nuts, pumpkin seeds, sesame seeds, beans, and lentils.
Zinc is known for its benefits for boosting white blood cells, which defend against foreign invaders. Zinc is very special as research has shown that it reduces the risk of viral infections, including respiratory infections, by reducing the production of inflammatory reactions. Increased vitamin D in the blood has been linked to the prevention of other chronic diseases including tuberculosis, hepatitis, and cardiovascular disease.
Keeping Our Kids Healthy
Health is something that starts from the inside and in turn expressed on the outside. Incorporating both supplementation and organic, natural food sources are essential for keeping the body functioning optimally and keeping the immune system healthy. So let's pack those school lunches full of nutrient-dense foods and daily supplementation to keep our kids and ourselves healthy! Have a great school year!
Contact us at The Wellness Connection for more information!