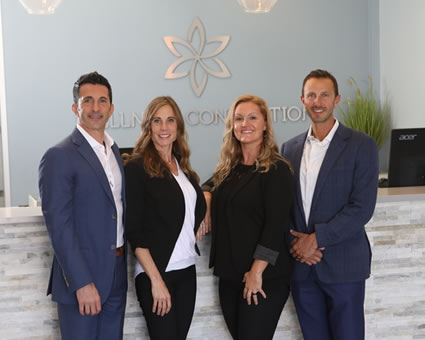 You might find yourself in a situation needing to find a good chiropractor. Perhaps you have just moved into a new area or relocated for work. Or, maybe you just moved out on your own and you're trying to get your foundation built. Or, just maybe the service you've heard about for years but was never really needed until now just become your newest need.
Whatever your circumstance, we all will find times in our lives when we are trying to look for a solution to our problem.
For example, when our house needs a painter we begin the search for a "good" painter. When we need a handyman, we start looking around for a "good" handyman. When we have a toothache we look for a "good" dentist, etc.
Whether it be a painter, a handyman, an accountant, a lawyer, a doctor or a vet there are times we are all looking for the best option or solution to our current problem.
There are two common ways that most people will look for the solution they need:
Google it
Ask around
Ensuring Your Expectations Can Be Met
Yes, we may be able to find some answers in either of these two ways. but does it always match up with what we are looking for? Is it the right fit for us? Or, did we have our expectations let down once again by not doing our homework first?
Let's discuss a few ways in which you can ensure that your expectations are met and that you are truly finding the match you are looking for.
Here's what happens, you lift up your little child into your arms and "BOOM" your low back feels like a knife was jabbed into it. Low back pain is immediate and you know you now have a problem that needs help. Who can solve this problem you ask?
Perhaps a "good" chiropractor!
The only issue is you just moved into a new town and you really don't know many people or what options exist around you yet. So just like most, you turn to Google and type in "chiropractor near me" or maybe you even try "good chiropractor near me."
A list of options begins to populate and now it becomes a game of show and tell. When searching through the directory in this manner, it can be challenging to find a good chiropractor.
Six Questions to Help You Choose a Good Chiropractor
It's almost like a dating app, tons of choices out there but which ones are really the "good" chiropractors? Do you go with the best pictures to make your choice? Do you go with the closest chiropractor to you? Do you pick the chiropractor with the most reviews? Do you go with the cheapest? Or do you do a little homework first and match up what you're looking for?
Here are a few considerations when selecting the chiropractor near you to ensure a good match:
What is their chiropractic philosophy?
What techniques do they use?
How quickly can you be seen?
What payment methods are available?
Will you be seen by a male or female?
How long have they been in practice?
The list of questions when searching for a "chiropractor near me" and hoping for a good chiropractor can be very short or long depending how important your result is to you. When making a decision on who you will be beginning a new relationship with it's worth taking a few extra minutes to do your homework.
Referrals are valuable
We are asked almost every day if we can give a referral to a patient's family member in a different state to shortcut the efforts they will go through in finding a good chiropractor near them. If you already have a trusted relationship with someone then, in addition to doing some online homework, speak up and ask away.
At the end of the day, building your resource list or your profession provider network is an important decision and one that's deserves a little extra time. Do yourself a favor and don't just type in "good chiropractor near me" without looking any deeper. We would hate to see you regret your decision!
Good luck finding your next handyman, painter, accountant, dentist or chiropractor near you!
Contact us at The Wellness Connection for more information!