The Wellness Connection Podcast Review
Help us help more people
Please help us spread the word!
If this podcast is inspiring or helpful to you, then we'd like to ask you for your help:
Your honest review will help us grow our Podcasts on iTunes and other platforms, and it will help other people discover us.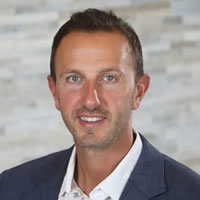 Dr. Bryan Joseph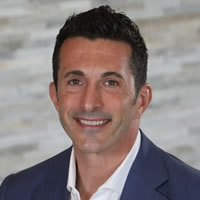 Dr. Jason Hamed
How to Leave a Review In a Few Easy Steps
Step 1
Click here to find us on iTunes, then click the "View in iTunes" button.
View in iTunes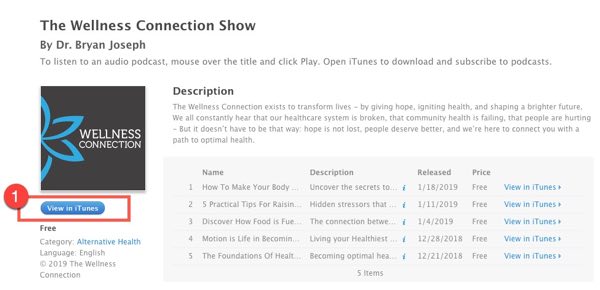 Step 2
Once you are on our podcast page in iTunes, click the "Subscribe" button.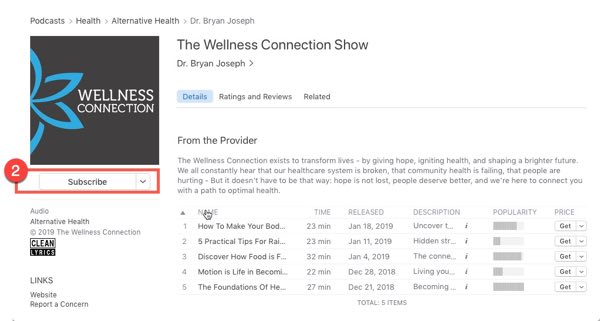 Step 3 & 4
Select the "Ratings and Reviews" tab, then click on "Write a Review."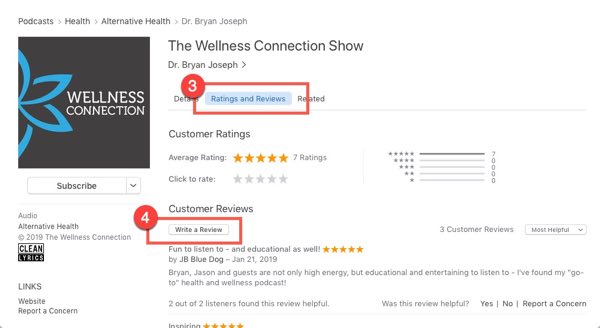 Step 5
Rate us, leave a short review and click Submit, that's it!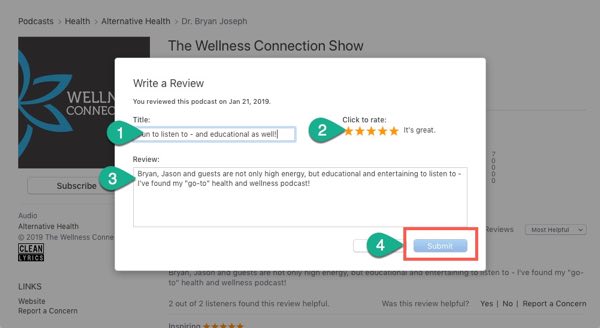 Thank You! We REALLY appreciate it!

PS – If you are not an Apple or iTunes person, you can also leave us a review or testimonial here:
Coming soon…

Or leave a brief testimonial right here!

The Wellness Connection Podcast Review | (636) 978-0970