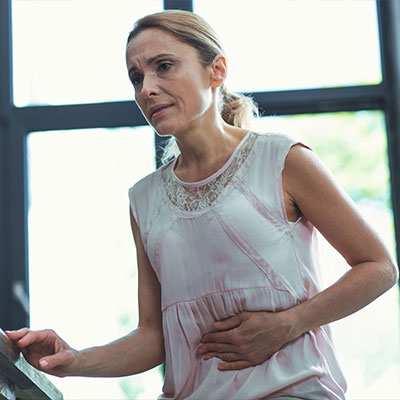 Glyphosate is the active ingredient in Roundup™, the herbicide used on genetically engineered (GE) crops to withstand glyphosate. Glyphosate residues have been detected in especially high levels in soy and corn plants. This means that the GE plants are absorbing the herbicide and you cannot simply wash it off.
What does this mean to you and your family? Research is showing a correlation to an increase in learning disabilities, ADHD, autism, mental illness (depression, bipolar disorder, etc.), and hormonal imbalance.
Think about how many people suffer from these common conditions but are being told they need medications to be helped or even worse they are being told they can't be helped. The conversation of how toxins and chemicals could be the cause of these problems is being completely left out.
Every day in our clinic we see so many people who are suffering from chemical related illness but are not getting the proper help or advice. It is time to stop ignoring the obvious facts, our environment, foods, chemicals, pesticides and medications are causing a public health crisis and needless suffering. Schedule a consultation with a doctor who doesn't ignore these environmental factors and has a solution to help you.
About The Doctor
Dr. Olivia Joseph D.C., C.F.M.P is the clinic director and owner of Wellness Connection Center. She is a board certified functional medicine practitioner (1 of only 8000 in the U.S.) and has traveled the country as a consultant and educator of functional medicine for other professionals. Dr. Olivia Joseph is recognized as an industry leader for pioneering and developing natural programs geared toward helping people reverse chronic disease and helping "healthy" people who want to become healthier. Don't be surprised if you see doctors from other clinics spending the day and doing rounds trying to discover why Dr. Olivia Joseph' care is so effective.
Dr. Olivia Joseph has been helping patients for over thirteen years and has helped more than 2,000 patients successfully. Dr. Olivia Joseph has been featured as an expert on several health and wellness topics for fortune 500 companies like GE capital and Comerica Bank. She is also a registered speaker for the American Diabetes Association.She and her husband have 2 children and currently live in the 111 O'Fallon Commons Dr. O`Fallon, MO 63368 area.
To watch why Wellness Connection Center was founded click this ,
Call (636) 978-0970 to schedule a free consultation to discover how we can help! Click here to schedule.
CONTACT US »