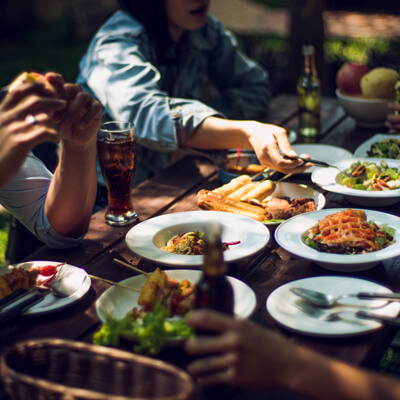 Bottom line the holiday hangover recovery starts now; prolonged stress, long travel, and maybe just one too many fruitcakes can all contribute to the dreaded holiday hangover. Therefore, with the new year comes a new opportunity to get healthier, lose those extra pounds, and overcome the holiday hangover.
How we eat plays a huge role in our weight and our energy levels. In other words, having a low energy level makes it difficult to get motivated to stay active and exercise.
After all, giving your body the
proper nutrition
, you can have more energy, lose more weight, and stay more active. We are not going to focus on the foods you shouldn't eat.
With that being said, let's highlight a few foods and supplements known to help you stay active, energized, and get ready to shed those pounds.
Avoid the Dreaded Sugar Crash!
First step to operation Holiday Hangover Recovery is to start looking for healthy foods to give you an energy boost, it's all about eating the right ones at the right time. Eat small meals along with snacking throughout the day. This will keep your body fueled and your energy levels high. For example, consider incorporating these high energy foods into your diet without having to worry about the dreaded sugar; Blueberries, strawberries, salmon, lean meats, nuts, and vegetables.
Reduce Inflammation
Second step to Operation Holiday Hangover Recovery is fish oil and probiotics are a great way to reduce inflammation. They help keep your gut moving smooth and feeling healthy! In other words, purchasing the correct fish oil and probiotics are key! Make sure you are purchasing a brand that has been tested for purity and quality. On the other hand, probiotics come in all different shapes and sizes. Above all. talk to your practitioner about which is best suited for your health goals and lifestyle.
Start Your Holiday Hangover Recovery
Lastly, to recover from your holiday hangover, start by eating a few small meals per day and snacking every few hours in-between. In the end, this will help keep your energy up throughout the day. You'll feel better, think better, and be more motivated to stick with your exercise routine. However, the New Year is a great time to improve your health, get a little extra motivation and even lose a few pounds in the process!
Click here for more information or to schedule with a Practitioner today!