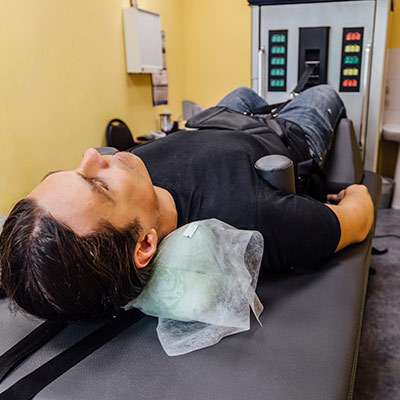 Non-surgical spinal decompression is gaining popularity among those suffering from back pain due to disc problems. This non-invasive treatment involves gently stretching the spine to relieve pressure on the discs, leading to a reduction in pain and promoting natural healing. As a chiropractor specializing in non-surgical spinal decompression, we have seen the firsthand benefits this technique provides.
How It Helps
One of the most significant advantages of a session is that it's pain-free and non-invasive. This makes it an ideal option for those who wish to avoid surgery or who may not be suitable candidates for surgery due to other health conditions.
The technique works by reducing pressure on the discs in the spine. When discs are damaged or degenerated, they can put pressure on nerves, causing pain and discomfort. Decompression creates negative pressure, drawing herniated or bulging discs back into place, and relieving pressure on nerves. This leads to a reduction in pain and other symptoms.
Additionally, it can help promote natural healing. The technique reduces inflammation and improves blood flow to the affected area, stimulating the body's natural healing processes. This can lead to tissue regeneration, a reduction in inflammation, and a faster healing process. Moreover, it can improve flexibility and range of motion, making physical therapy and rehabilitation more accessible.
Interested in Giving it a Try?
We'd love to help you find out if this safe and effective treatment option is right for you. If you're interested in learning more, contact The Wellness Connection in O'Fallon, MO to schedule a consultation. Our chiropractic team has helped many patients just like you find relief from back pain through non-surgical options, and we can't wait to do the same for you. Get started today!