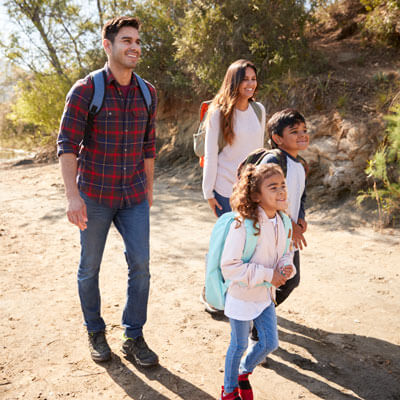 This Newsletter Includes (click any line below and be taken directly to that topic)
Importance of Vitamin D
November 2019 Newsletter: During the fall and winter months it can become increasingly difficult to keep your Vitamin D Levels were they need to be. Without the sun shining every day and the majority of outside activities being taken indoors – our Vitamin D levels can suffer. And with suffering Vitamin D levels, we began to open ourselves up to sickness and mood changes.
Benefits of Vitamin D
Keeps your bones healthy – including your teeth
Increases your immune system
Helps the brain and nervous system function at a higher level
Improves mood
Supplement During the Winter & Fall Months
Here at The Wellness Connection, we recommend that patients start taking Vitamin D. Not only will it increase your mood and support healthy bones, but it will also make you less likely to catch a cold!
The specific type we recommend can be found right in our office (on sale this month!) or can be purchased on our online store by clicking here.
If you would like to speak to one of our practitioners about recommendations regarding your health, please don't hesitate to call us at 636-978-0970 or email us at info@connectwithwellness.com
Thanksgiving Office Hours
Office Hours
Regular hours Monday and Tuesday
*Wednesday, Nov 27th: 9 am-12 pm (closed early)
*Thursday, Nov 28th: Closed
*Friday, Nov 29th: Closed
Please call the office at 636-978-0970 to make any changes or check your schedule.
Fun Fact: Butterball answers more than 100,000 turkey cooking questions via their Butterball Turkey Hotline each November and December.
Upcoming Events: November Newsletter 2019
Click on the links below to register
Holiday Patient Appreciation Dinner: Bogey Hills Country Club
Be Our Guest: Everyone is welcome to attend our upcoming Holiday Patient Appreciation Dinner – the evening is on us! This is the time of year here at The Wellness Connection, we want to give back to our patients and let them know they are appreciated. Admission is 1-2 guests who are looking to Get Healthy!
Patient Success Story: Lisa C
Lisa C and her Family
We are so excited for you, Lisa, and thankful to be a part of your Journey to Health! As always, our goal is to help people Get Well and Stay Well Naturally.
I have known and loved everyone at The Wellness Connection for years, but this year I needed them more than ever before. I was suffering from a bulging disc which I just kept thinking would get better. I was dealing with severe pain and numbness of my leg. It was impacting every area of my life. Dr. Jason sent me for an MRI and the doctor there recommended that I see a surgeon. I went back to Dr. Jason for guidance. He made it clear that we could do this without surgery, but we needed to get focused on treatment. I followed his recommendations and I quickly started seeing progress. Within the first 2 sessions the numbness in my leg went away and after a few more, my pain began lessening. Dr. Jason kept telling me it would take 3 months of healing and then 3 months of strengthening. I am happy to say that I am 6 months from that day and I am as active as ever!! I am playing with my kids again, taking my dog on 2-3 mile walks, working out pain free on a daily basis and even zip lined last month. Everyone should know that there are alternatives to surgery and you don't have to live with back pain. I cannot thank everyone at The Wellness Connection enough for their care and dedication to their clients.
For more information on this treatment or how we can help you too, feel free to call the office at 636-978-0970 or email us at info@connectwithwellness.com
DID YOU KNOW???
One in 5 US Adults with Arthritis experience symptoms of anxiety or depression.
People with arthritis are more likely to have symptoms of anxiety and depression than people without arthritis. It's important for people who have arthritis to take care of their mental health. Arthritis, anxiety, and depression can all have a negative impact on the quality of life.
Did you know this was a leading cause of arthritis?!  If you or someone you love are experiencing these symptoms, please call us in the month of November for a Check-Up!
In Case you Missed It
Tip: Both our podcasts and vlogs are audio and visual! You can either listen to or browse and read through the show notes.
Podcast Episode 40: Top Weight Loss Solutions Made for Anyone Podcast Episode 41: Top 10 Health Tips/Myths To Break To Improve Your Quality of Life Podcast Episode 42: Why You Should Be Using A Magnesium Supplement Recent Vlog: Boost Your Immune System in the Fall with These Supplements Get Connected Newsletter: October 2019
Contact us at The Wellness Connection for more information!