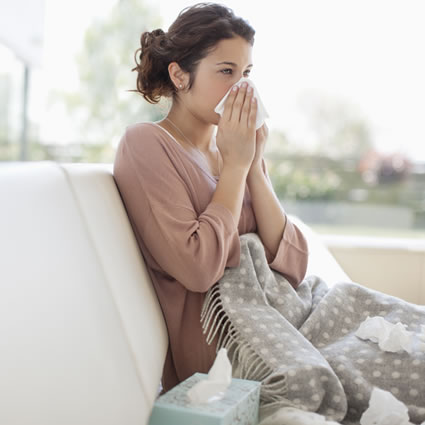 For many people, seasonal allergies are a minor annoyance. However, for others, they can be a massive source of discomfort. Allergies occur when the body's immune system overreacts to a foreign substance, such as pollen or dust.
Here in Missouri, ragweed can be very high in the fall and seems to be a trigger for many people. Sufferers can experience many symptoms, including sneezing, coughing, congestion, runny nose, ear pain, and pressure in the face.
Natural Alternatives to Medication
While there are multiple OTC and prescription medications to address allergies, many people want to alleviate their symptoms naturally. We offer that here at The Wellness Connection through our multi-pronged approach:
Chiropractic Care
Chiropractic care is one option that may be effective in treating allergies. Studies have shown that chiropractic adjustments can help improve the function of the nervous system and reduce inflammation throughout the body. This can lead to reduced symptoms of allergies, as well as improved overall health.
Functional Medicine
By addressing the underlying cause of your allergies through testing, functional medicine can provide long-lasting relief so you can enjoy the season.
Nutritional Counseling
Kristy Shaughnessy, Clinical Nutritionist, can make dietary recommendations to address your allergies. For example, dairy causes mucus in the body, so if you have a runny nose or congestion, she recommends you stay away from dairy. It's also a good idea to avoid other inflammatory foods (including wheat, gluten, soy, and sugar). By avoiding these foods, you can decrease inflammation in the body, and it can help it heal quicker too.
Allergy-Combatting Supplements
D-Hist Jr.: This great-tasting, chewable tablet for kids includes a targeted blend of flavonoids, antioxidants, proteolytic enzymes and botanicals designed to provide comprehensive support for children with seasonal challenges caused by common environmental allergens.
Sinuplex: Fight your nasal problems like sinus, nasal infection, and more with a regular intake of Sinuplex tabs.
Sinatrol: This supplement provides immediate support for sinus and respiratory challenges.
Colloidal Silver: This solution can stimulate the immune system and help the body heal itself.
We work exclusively with companies that have their own research behind them. These companies only use certified ingredients to form their supplements.
Book a Virtual or In-Person Appointment
You don't have to suffer from seasonal allergies. Discover how functional medicine and nutritional counseling can help you. Not only do we offer services to those in the area, but we also have many clients in other parts of the country that we meet with virtually. We can address their region-specific allergies.
Contact us today to schedule an appointment!